Gerry & Gerry & Chuck Hardy, Square Dance Callers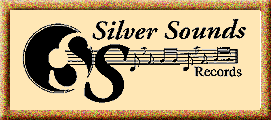 Gerry and Chuck Hardy have been exposed to the square dance activity from their youth, since each of their parents were long time square dancers. They both learned to western style square dance in 1965 while they were both in college. In 1968 they married and raised a family of three Children. They just this year have become proud grandparents of Joey Cartin, their oldest daughters first child.


After square dancing for many years, Gerry and then Chuck entered the calling profession and both have been enjoying that aspect of square dancing for several years now. They call in the Northeastern United States and are usually calling 4-5 nights per week. In addition to calling during the week, Chuck and Gerry have called several weekends of square dancing and have attended both the New Jersey and Vermont State conventions for the past several years. Their calling careers took them to two National Square Dance conventions where more than 10,000 dancers attended from around the world. Those two conventions were held in Orlando, Florida and Charlotte, North Carolina. In 1997 they called at the USAWest Square Dance convention in Denver, Colorado.


Calling at Western Style square-dancing functions in New Jersey, New York, Connecticut, New Hampshire Delaware and Vermont has included both single engagements and many weekend calling activities, which include square dance camping in the summer months. Last July they were calling squares on a Hudson River cruise out of Kingston New York.


In addition to the Western Square Dance activity, the Hardy's's call many "Fun Nights" of square dancing for beginner or novice dancers. It's for these "FUN NIGHT" events that Chuck & Gerry provide a wide variety of dance forms, which include square dancing, contras, running sets, mixers, line dances, as well as several children's dances. These Fun Night events are often provided for Reunions, Wedding Receptions, Hotel Retreats, and Father/daughter Girl Scout dances as well as church family night square dances.


They are recording artists for Silver Sounds Records and recently brought out their first cassette tape produced by Silver Sounds.


Much of this square dance information is available on the Internet on either chuckandgerry.com or chuckandgerry.com/clubhouse They have recently open an Internet webstore for square dance items. chuckandgerry's store
This page last updated on 12/14/99