April's Photos

Springtime fun for everyone!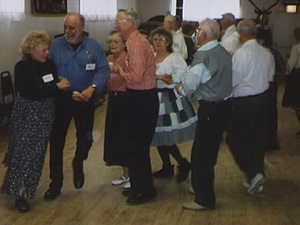 At The Mainstream Dancers Beginnners Ball March 16 new dancers Joyce & Roy Greeenberg enjoy dancing in one of nine squares that celebrated with dancing and dinner afterwards.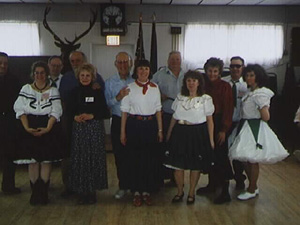 A group photo of new dancers present at the Mainstream Dancers Beginners Ball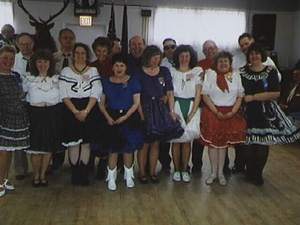 A group shot of D&H Dancers who were raiding the Beginners Ball March 16.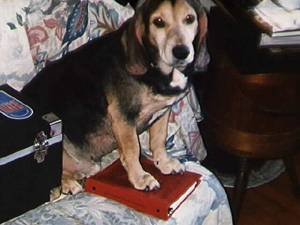 Everyone at our house makes good use of "Dancing for Busy People" by Cal Campbell. This is our dog Pippin ralaxing with a copy.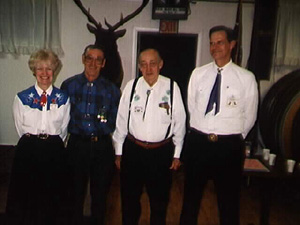 Four club presidents gather for the Mainstream dancers Febraury dance. L to R. Gerry Hardy, Mainstream Dancers, John Whalen, Tri-Mountain Squares, Kurt Moeller, Dutch Shoes, and Carl Bugli, Boots and Bows






Back to Gerry and Chuck's Home Page



Send correspondence to: gerrychuck@AOL.com

Last updated 4/05/97




This page designed and constructed by
David C. Hardy

Copyright © 1997 David C. Hardy